The P22 was designed for passionate players to enjoy the rich, resonant voice, responsive touch and exceptional tone Yamaha is known for. The durable P22 is ideal for everyday use and has been the clear choice for schools, studios, religious institutions and even the home. 
P Series soundboards and ribs are crafted from solid spruce that has been hand selected at Yamaha's Kitami Mill in Hokkaido, Japan, giving these pianos a richer, more resonant voice and evenly balanced timbre across the entire keyboard.

From our hands to yours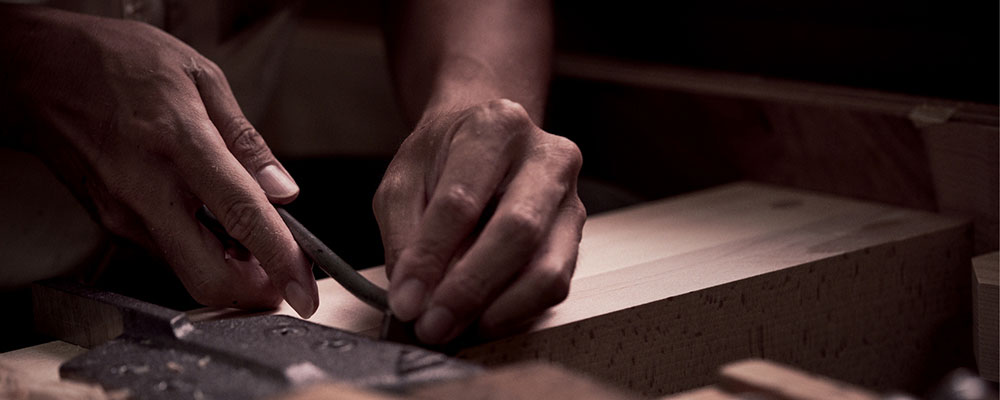 The hands of our master craftsman shape every step of the piano-making process, from choosing the finest woods, uniting joints, winding strings and voicing and regulating the instrument. The hands, and all the senses, of our master craftsmen are used in every stage to make a better piano. Which is why you sense a human touch every time you sit down to play.

Master craftsmen working in harmony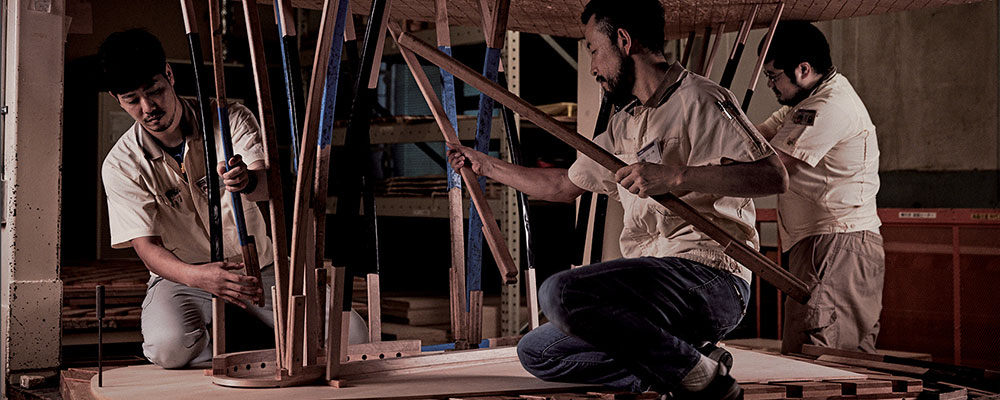 Every part of an instrument matters. But the finest concert grand piano is greater than the sum of its individual parts. Yamaha master craftsmen understand how each part works in harmony to contribute to the character of the entire instrument. This holistic philosophy helps create a piano that lets the artist express every emotion.
An eye for natural materials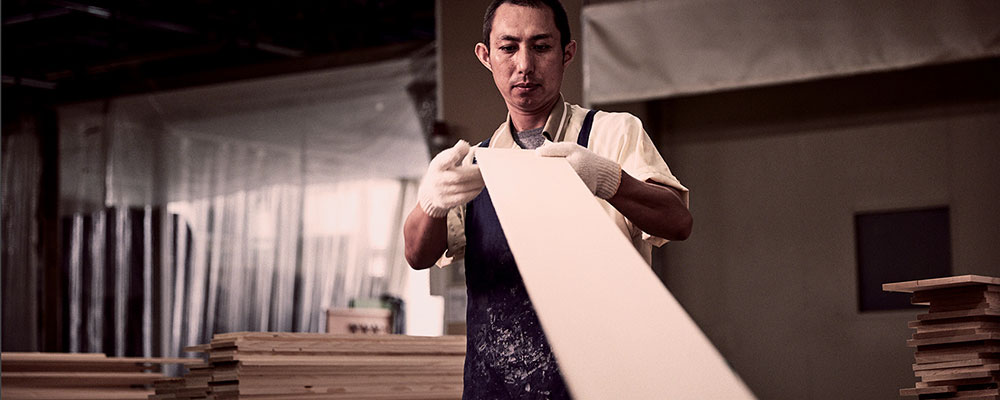 Each soundboard is fashioned from the top one percent of European spruce. This strong, lightweight wood is hand selected for its ability to transform string vibrations into beautiful, resonant sound. The shape of the crown has been refined to add a deeper, more resonant mid-bass sound and the width, height and position of the sound ribs has been modified to increase dynamic range.
A case for resonance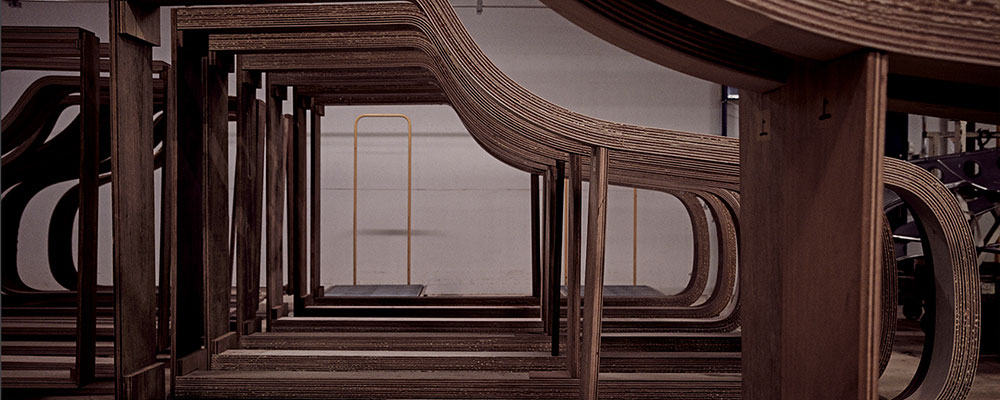 The top one percent of hand selected beech and mahogany are chosen to give the rim a warm, deep sound quality. State-of-the-art A.R.E. (Acoustic Resonance Enhancement) technology reduces moisture content to give wood an aged character that suppresses damping for clean vibrations. An innovative joint method brings expertly seasoned woods together for smooth, resonant tone.
Like no hammers on earth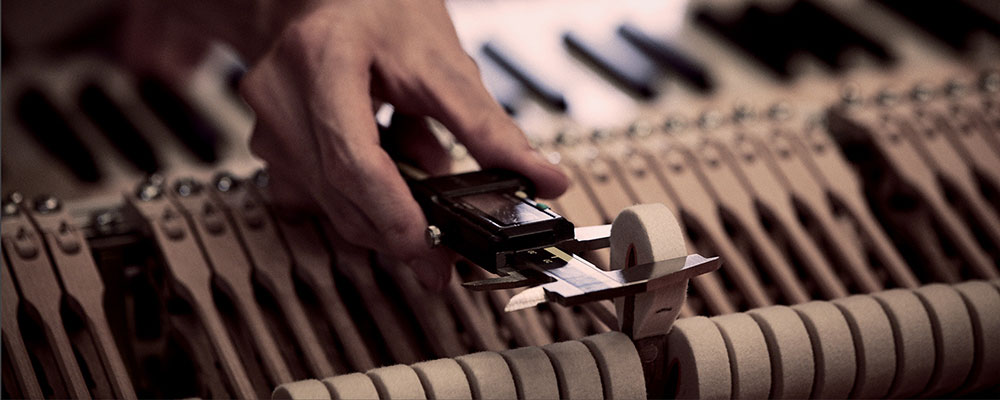 The highest quality German felt is hand-selected and individually shaped to impart an exceptional tone and rich palette of sounds with more depth and nuance in each note. To assure the fibers remain in their pristine, natural state, each piece of felt is carefully shaped and bound to the hammer at the optimum temperature using a specialized in-house process. This custom crafted hammer felt is paired with walnut for its natural ability to enhance the overall sound of the instrument.
Hand wound bass strings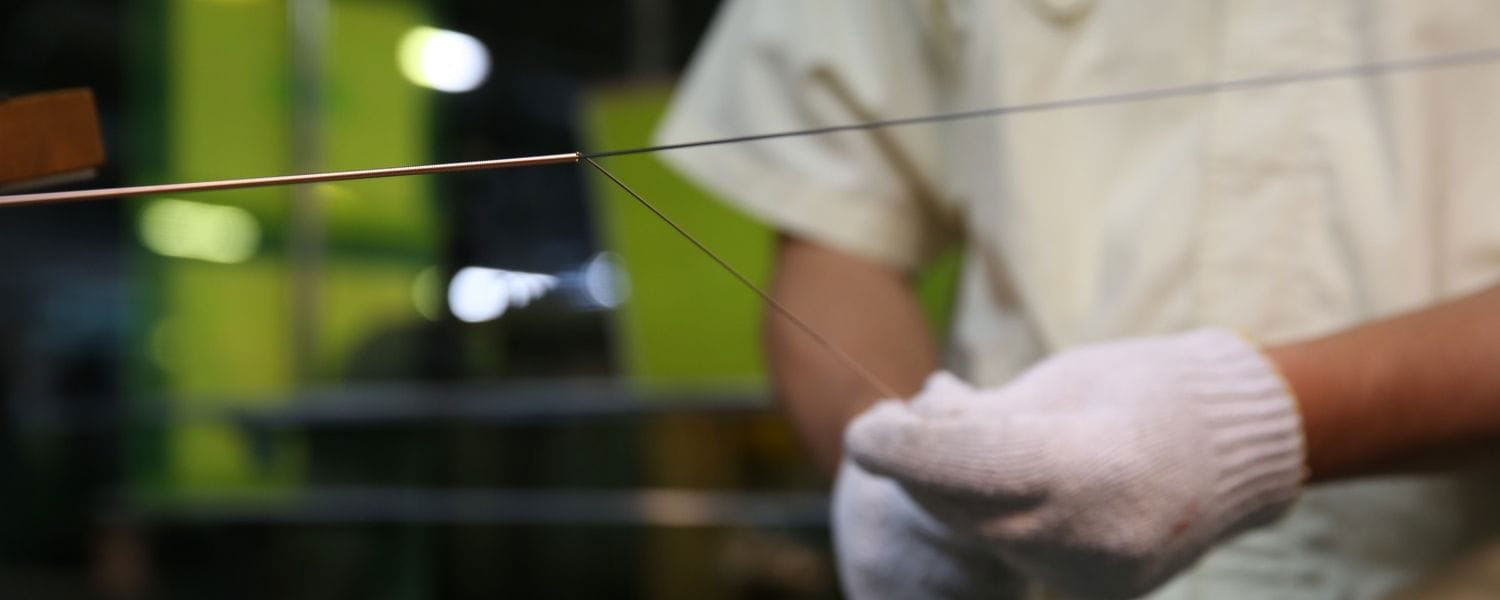 Our artisans painstakingly wind pure copper by hand to adjust the balance and tension of each bass string to the exacting standards and sound profile of every CF piano. You will hear the attention to detail in every note.
Voiced, regulated and tuned to perfection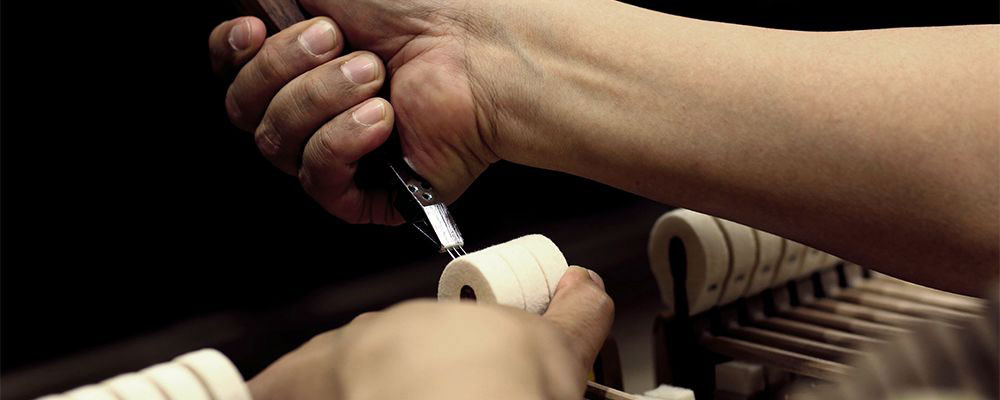 Each CF piano is meticulously voiced, regulated and tuned by master technicians in our Concert Piano Workshop to bring out the nuanced colors, harmonics and resonance from this superb instrument.