YUS SERIES
The world's grandest upright.
YUS Series pianos share many features from our Flagship CF Series pianos. From hand-wound German strings and concert quality hammer felt to meticulous voicing and regulation that brings out a range of colors more reminiscent of a grand piano than a traditional upright. It's quite simply the grandest sounding upright available.
Small space, big sound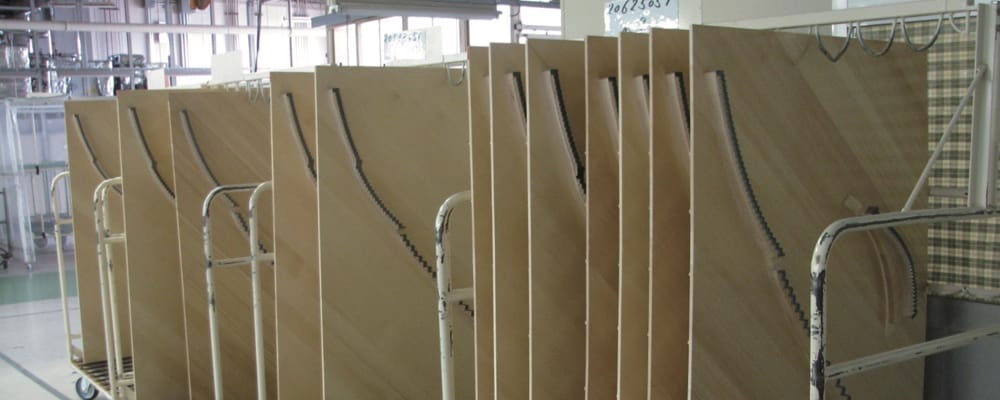 The U Series soundboards and ribs are crafted from solid spruce that has been hand selected at our Kitami Mill in Hokkaido, Japan giving these pianos a richer, more resonant voice and evenly balanced timbre across the entire keyboard.
Back posts, forward thinking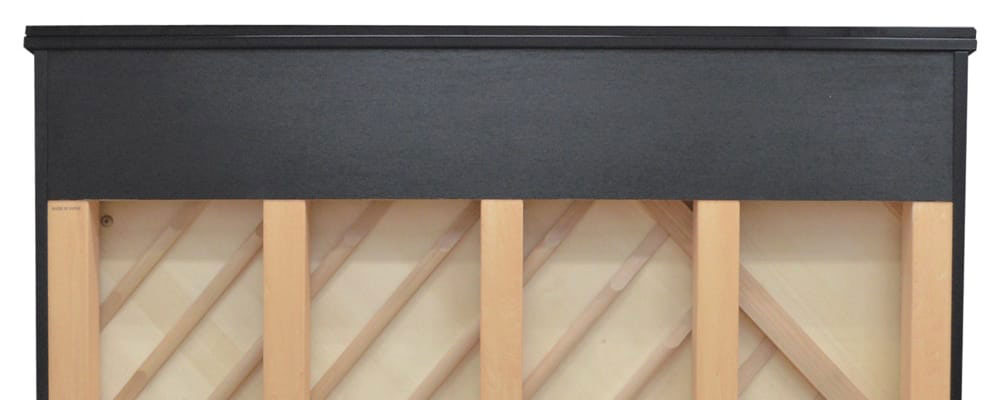 Years of cutting-edge research, including our proprietary wood-drying process, result in back posts that maintain their shape, strength and resonance for years to come.
Advanced V-Pro frame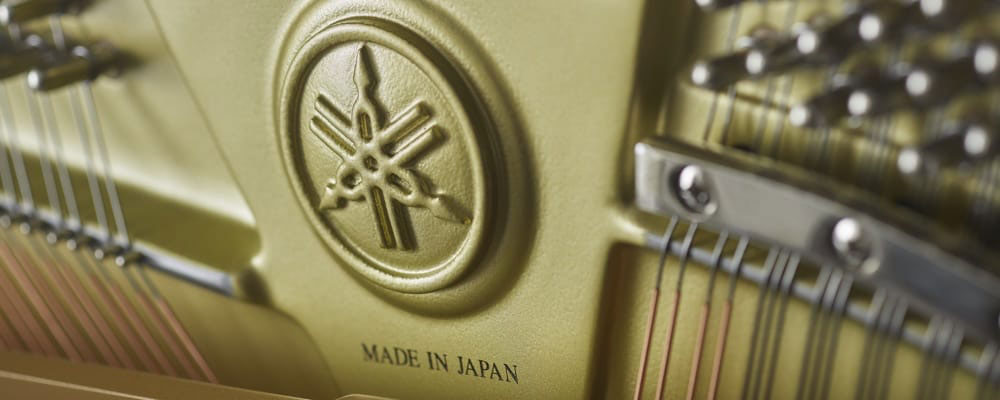 Yamaha was the first company to use an advanced Vacuum Shield Mold casting technology called V-Pro to create a stronger, lighter, more durable frame. Every U Series piano features a full-perimeter frame built to our exacting specifications at our Iwata Forge in Japan.
Specially designed hammers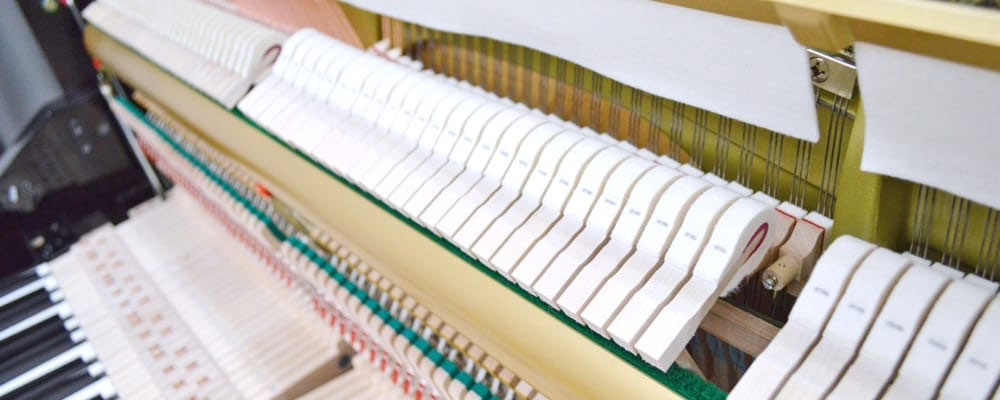 U Series hammers are crafted of the finest materials and painstakingly designed for each model to provide optimum tone, response and a lifetime of musical enjoyment.
Hand wound bass strings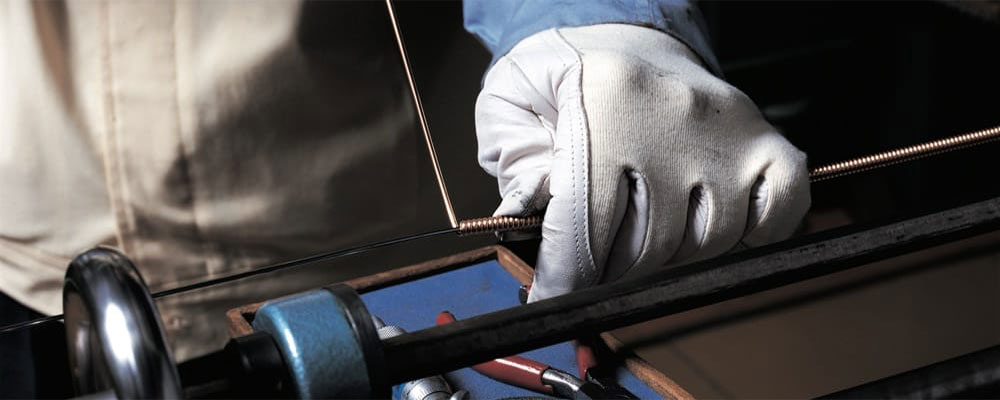 Yamaha artisans in our factory in Kakegawa, Japan oversee the winding of pure copper and adjust the balance and tension of each bass string to the exacting standards and sound profile of every U Series piano.
The world's first aluminum action rail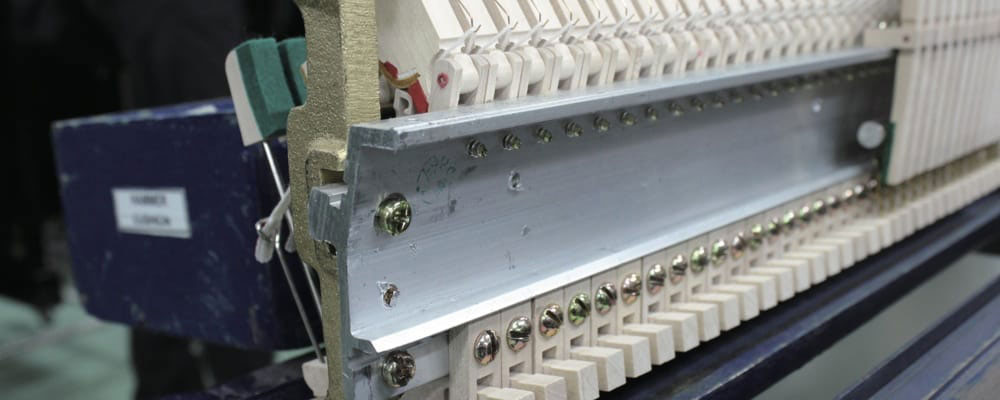 Often copied but never equaled, the patented Yamaha aluminum action rail helps assure our piano keyboards are resistant to tiny fluctuations in humidity and temperature over time.
Self-Close Fallboard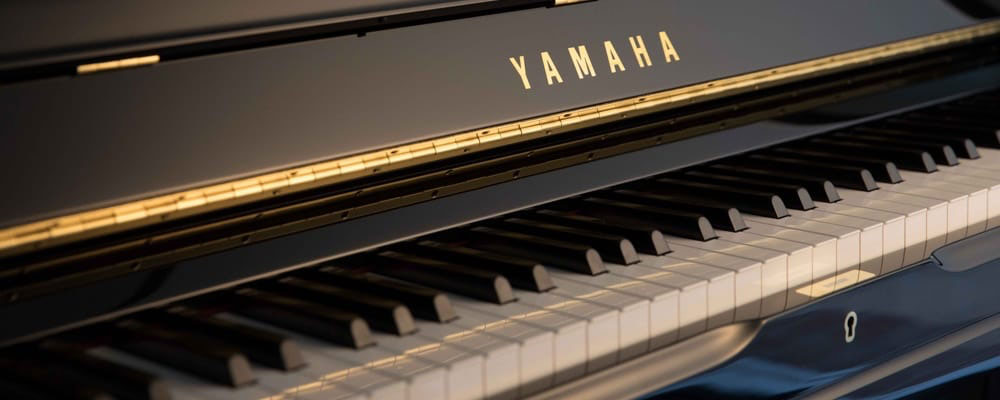 Inspired by our grand pianos, our damping mechanism prevents the fallboard from dropping abruptly, guarding against accidental injury or damage.