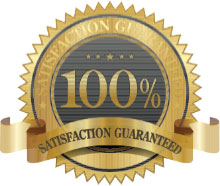 A piano is a large investment and we understand that circumstances like space, ability, age, etc. can result in the purchase of a piano that's practical versus the piano you want. Here at Piano Market Plus we offer a trade up program that allows you to receive 100% of your money back in trade up value for a new piano, so when circumstances permit you can have the piano of your dreams. Ask us about our trade up program for more information.
We offer a 100% trade up guarantee on any pianos purchased from Piano Market Plus. The following rules apply:
New piano must be double previous purchase price in order to qualify.

Trade in piano must be in good condition and well maintained.

Offer does not include digital pianos

The new piano must be purchased at MSRP pricing.
**For example, if you bought a $2500 upright piano from us, you can trade that in and get $2500 guaranteed trade in value as long as your new piano is $5000 or more.
Please call us at 574-210-9078 and we can provide additional information.
If you would like to trade in a piano that was not purchased from Piano Market Plus, although we can not offer full selling price, we will ensure that you receive the fairest possible price.
Call us today at 574-210-9078 to learn more and discuss your piano trade-in options.