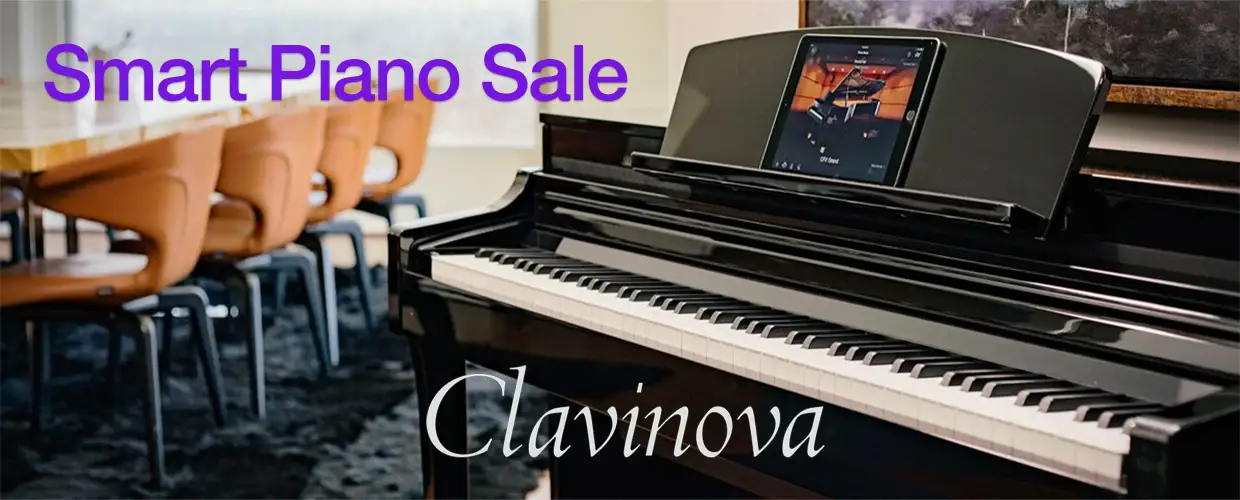 Now is the best time ever to get a smart piano from Yamaha. Prices have been reduced for our Clavinova Smart Piano Sale.
The Clavinova CSP Series Smart Piano is a great choice for anyone looking to improve their piano skills. It's packed with thoughtful technology that can help you become a better player. The piano is designed to recreate the touch, tone, and power of the finest concert grands.
One of the most impressive features of the Clavinova CSP is its ability to turn your favorite songs into piano scores and teach you how to play them. You can also lead a virtual orchestra, join a jazz ensemble, add backup singers, and more. The Smart Pianist app allows you to control everything from your smart devices.