Vose & Sons Baby Grand on sale
Year: 1928
Size: 5'2″ Baby Grand
Finish: Mahogany
Serial #: 99335
Here we have a gorgeous 1928 Vose & Sons "Boston" Grand piano, with a length of 5'2.  (Serial# 99335).  If you like nostalgic pianos that have character, then you may like this one.  The hardwood, Mahogany case, is a stunner to see.  It plays very nicely and has a warm tone, as you might expect, having been aged and broken in.
It also features a professionally installed Dampp Chaser, to keep the humidity, at a constant level, for many years to enjoy.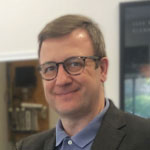 If you would like more information about this piano, please contact our piano specialist, Pete Markowski, at 574.210.9078
This Baby Grand Piano has been cleaned, tuned, regulated, and prepped, to our high standard, by our professional staff.
This Vose & Sons Grand is ready to be enjoyed, for many years to come. Your purchase includes:
Matching Bench
In Home Tuning
Warranty
Trade-up option