Weber WG-70 | 7′ Grand Piano | Powerful Sound
Year:
2003
Size:
7′
Finish:
Polished Ebony
Serial #: G 036170
Beautiful 2003 Weber WG-70, in high gloss Ebony Polish, with a Mahogany inner rim. This 7'0 Concert Grand piano is very unique and in a hard to find size. This piano is for the serious pianist or for an institution needing an affordable Concert Grand for stage or venue? The genuine Renner action provides a responsive feel.
This Gorgeous grand has been cleaned, buffed, polished, regulated,  tuned, and otherwise prepped by our staff professionals. This Exquisite instrument features a rich, booming bass, a warm mid and a singing treble.  Comes with a concert artist bench.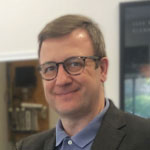 If you would like more information about this piano, please contact our piano specialist, Pete Markowski, at 574.210.9078
This Piano has been cleaned, tuned, regulated, and prepped, to our high standard, by our professional staff. This Weber 7′ grand piano is ready to be enjoyed, for many years to come. Your purchase includes:
Artist Bench
In Home Tuning
Warranty
Trade-up option