Yamaha G3 Grand 6'1 Ebony Polish Beautiful Piano
Year: 1994
Size: 6'1″
Finish: Polished Ebony
Serial #: F 5333674
Beautiful 1994 Yamaha 6'1 G3 Grand Piano, in shiny Ebony Polish. This Pre-owned, elegant, instrument was certainly loved and well-maintained. It has rich mid's, a sparkling treble, and a booming bass, just as a six-foot Yamaha Piano is famous for! Comes with a grand duet bench.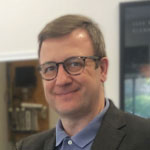 If you would like more information about this piano, please contact our piano specialist, Pete Markowski, at 574.210.9078
This Piano has been cleaned, tuned, regulated, and prepped, to our high standard, by our professional staff. This Yamaha G3 Grand is ready to be enjoyed, for many years to come. Your purchase includes:
Matching Bench
In Home Tuning
Warranty
Trade-up option

©2023 Piano Market Plus Inc.